Dependable, professional high quality property maintenance services
Dependable, professional high quality service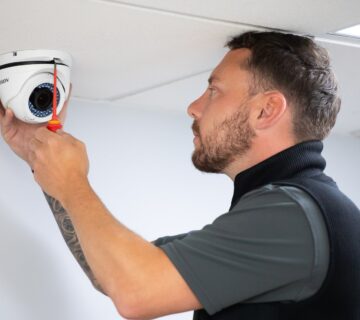 The building or estates that house your organisation can often be overlooked in respect to a systematic approach to their upkeep. At the core of what we do is a planned maintenance approach where we can take away the time-consuming tasks of commissioning or undertaking the work in-house. By undertaking this project management role on your behalf you can be assured that property maintenance headaches are a thing of the past!
We work closely with you to understand the extent of your needs. For instance, you may be in rented premises where only part of the property maintenance is your responsibility. As part of this audit, since we are well versed in the most up-to-date legislation and safety regulations, we can also bring to your attention possible compliance issues that you might not have considered and provide you with free quote to undertake this work too.
Unlike many companies, all of our services are in-house property maintenance services. By doing this that our management team can be totally confident in offering you a high standard of service at an affordable cost from our highly skilled workforce.
Your complete security, fire and facilities management provider
'By providing a wide portfolio of security, fire, electrical contracting services along with a generous suite of facilities management services we're confident that prospects s can utilise our 'one stop shop' approach as it simplifies the management of maintenance and repairs contracts, allowing customers to concentrate on their core business."
Will Adams
Managing Director
Fire Systems Installation & Maintenance
Integrity has experience of all types of fire system installation for industrial and commercial buildings. Fire alarms, fire extinguishers, fire sprinkler systems, and fire detection systems. Once installed we provide ongoing fire maintenance contracts throughout the UK to ensure your fire safety equipment is always working.
Fire System Trade Body Membership
Fire System Suppliers We Work With
Security Systems Installation & Maintenance
Integrity has over 25 years of experience in the design, supply and installation of security systems to a wide range of clients that include commercial intruder alarms, access control and CCTV systems. We also offer security system maintenance contracts and servicing to ensure your security systems are always fully operational.
Security System Trade Body Membership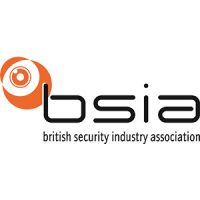 Security System Suppliers We Work With
How Integrity can help
As an experienced fire and security system installers, our first job is to provide a no-obligation survey to assess your exact access control requirements. Once we have a clear understanding of your premises and the risks you face, we can create a tailored security solution that meets the particular needs of your business.
We are are an approved fire and security system installer and supplier of systems that meet European and British standards as well as the exacting demands of insurers. The result is a flexible, cost-effective and robust access control system for every situation, regardless of the property type or entry point you want to protect.
Tell us more about your needs
Get in touch to discuss your electronic fire and security system installation requirements –we can help you with your system installation and maintenance requirements throughout the UK control system for every situation, regardless of the property type or entry point you want to protect.
Our comprehensive range of Repairs Maintenance Services
We offer a wide range of services that are broken down into the following service areas below. However, we can also offer a broad range of facilities management services too that meet the needs of most organisations. So whether you're looking for exemplary building maintenance, quality environmental services, secure data management, or outstanding commercial cleaning services we're confident we can help.