Planned Preventative Maintenance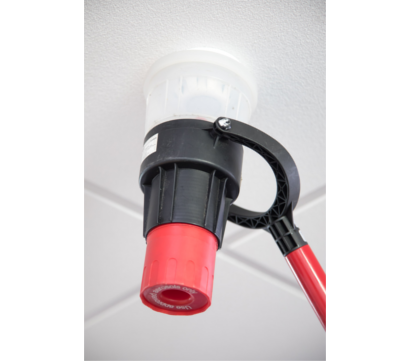 Why is planned preventative maintenance important?
When it comes to preserving your built assets, prevention is undoubtedly better than costly reactive maintenance and remediation (eg re-roofing, or structural repairs) potential safety breaches, operational disruption, and reputational damage. Moreover, without on-going maintenance, a building and its assets will degrade, decreasing the asset value. However, a well looked after building with serviced equipment will last longer and look better. This is where planned preventative maintenance plays its part.
What is Planned Preventative Maintenance?
Planned preventative maintenance (PPM), more commonly referred to as simply planned maintenance (PM) or scheduled maintenance, and occasionally planned preventive maintenance is any variety of scheduled maintenance to an object or item of equipment. Specifically, planned maintenance is a scheduled service visit carried out by a competent and suitable agent, to ensure that an item of equipment is operating correctly and to, therefore, avoid any unscheduled breakdown and downtime.
The two forms of Planned Preventative Maintenance
Condition Monitored Maintenance involves monitoring areas that are expected to be approaching their end of life; an example would be a flat roof that although may not be leaking is beginning to look tired and worn. In this instance, Condition Monitored Maintenance allows us through routine inspections to decide when the roof needs to be repaired or replaced ahead of a leak occurring thus reducing any reactive maintenance required and keeping costs such as damage and downtime to a minimal.
Unlike Condition Monitored Maintenance, Time Based Maintenance occurs at set intervals with no investigation into the root problem.
Reasons to consider PPM
Planned preventative maintenance (PPM) also has a financial planning imperative that every organisation should also consider. PPM sometimes has a perception of being a costly extravagance by some – the 'if it ain't broke, then don't fix it' school of thought. However, PPM can help smooth budgeting for estates management by reducing the need for unexpected capital-intensive repairs and also help to ensure the projected lifetimes of expensive assets.
In addition, routine PPM can encompass statutory maintenance obligations to comply with building and Health and Safety regulations. For example, you are required by law to undertake the following:
Gas Services Management
Testing & Inspection of Electrical Systems
Portable appliance testing (PAT)
Emergency light testing
Fixed wire testing
Fire extinguisher testing/servicing
Management and Treatment of Water Systems
Management of Pressure & Aircon Refrigeration Systems
Along with your statutory requirements, there is an approved code of practice to maintain many other building services. This is an important investment in the operation of critical services within a building; it will help to maximise building performance, extend the life cycle of plant and equipment and, most importantly, ensure plant, equipment, systems and services operate safely.
How we can help with your Planned Preventative Maintenance
Integrity can manage all aspects of planned preventative maintenance for you as part of a planned maintenance and preventative maintenance program. We specialise in maintaining and servicing systems for commercial and industrial properties across Birmingham and the West Midlands and also countrywide.
We tailor our Service Level Agreements to specific client requirements for their buildings and we provide full transparency of pricing and fixed charges so that you know exactly what you will be paying for the services you require.
Our packages will help you to meet your statutory requirements and ensure your buildings are properly maintained and kept in safe working order at all times. We also offer a 24-hour emergency call out service so that you can be reassured we are there to help with any building-related emergencies.
Our Maintenance Services
Integrity offer a wide range of maintenance packages / services such and those listed below:
Fire alarms
Intruder alarms
Gate and barriers
Emergency lighting
Fire extinguishers
Fire Doors
Fire Curtains
Sprinklers
Street Lighting
CCTV
Access control
Lightning Protection
Disabled Caller Alarms
Refuge Points
Uninterruptible Power Supply (UPS)
PA Systems
If you are considering buying or renewing a maintenance and servicing package, then contact our team today for a free no-obligation quotation.