CCTV Maintenance & Installation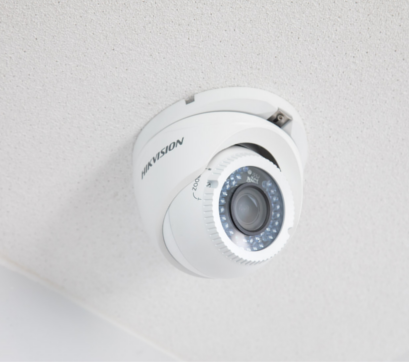 Depending upon your specific requirements, our engineers can suggest the best way to deter criminal activity, monitor premises or identify persons at your business premises.
We provide a professional CCTV system service that leaves nothing to chance which includes: the design, installation and commissioning of CCTV systems along with easy to afford contract CCTV maintenance. We will design a CCTV system that is right for your business to meet your objectives while staying within your financial budget.
As part of a detailed site survey, we determine for the various areas needing surveillance and what type of camera and surveillance system is required. We judge if dome cameras, bullet cameras, pan-tilt cameras, infrared cameras, or a mixture of these is required.
The same will go for the type of system behind the cameras which may depend on a wide range of factors, including security staff presence on-site down to the level of resilience needed from the system. Additionally, because of our close links with the leading suppliers of advanced CCTV equipment, including HikVision and Axis, we can guarantee that you won't be able to buy better.
When it comes to the CCTV installation phase, Integrity can install both day/night bullet type or dome cameras which provide excellent quality images even in low light. These security systems are ideal as they act as a visible deterrent, in addition, to help to identify a determined intruder. We also provide a wide selection of covert CCTV cameras which are perfect for more unobtrusive uses and, despite their small size, they are able to record good quality footage.
For high-security sites we can provide fully functional pant tilt and zoom CCTV cameras which are ideal for both internal and external use. These CCTV cameras are perfect for any premises with on-site security or connected to a remote monitoring video receiving centre.
Once installed, we can provide comprehensive CCTV servicing packages that provide maintenance of CCTV security systems as a whole. This goes beyond just the CCTV service but ensuring the support infrastructure and network are maintained to operate to their optimum levels. From this, we provide you with an itemised CCTV maintenance checklist report that can give you the peace of mind that a full and thorough CCTV servicing has been undertaken.
We specifically offer CCTV installation and maintenance services across Birmingham and the West Midlands but are also able to serve countrywide.
Frequently asked questions about CCTV Installation & Maintenance
What is CCTV maintenance?
CCTV maintenance is a preventive measure to ensure that your surveillance system is performing at an optimal level. It is undertaken by technicians or teams of engineers who check CCTV components that identify any faults or damage that can be addressed that then help to avoid bigger costs later in the lifespan of the security system or the entire replacement of the system at a premature point.
How do you maintain a CCTV system?
A rigorous adherence to the different component servicing levels is essential to maintain the system in its entirety. This is then documented as part of the CCTV check list report to ensure continuity of maintenance and compliance with manufacturer warranties.
How much does a CCTV maintenance contract cost?
This can vary immensely depending on the size of the site, the level of surveillance needed and the need for it to integrating with other security systems e.g. access control. Contact us for us to arrange a free site survey to provide you with a quote.
What is the lifespan of a CCTV camera?
Amazingly, a well-maintained camera can last from 5 years up to a staggering 25 years plus though the technology is always moving forwards.
How Often Should CCTV be serviced?
This can vary immensely, particularly if the equipment is located where there may be greater scope for damage. With remote monitoring, many traditional on-site checks can be mitigated but we would still recommend at least 6 monthly inspections.
How much does it cost to have CCTV installed?
Given the sheer diversity of size, type and requirements that our wide range of clients have it is incredibly difficult to propose a solution without a detailed site survey. Contact us today to arrange a free site survey to help determine the most cost-effective solution for your location or multiple sites.